Project Scope
Strategy
Place Branding
Graphic Design
Industry
Place Making
Town Planning
Council
Meadowbrook is Logan's health and education hub, an intersection where people meet potential and aspiration meets opportunity. With a brief to develop a strategy to inspire and an identity to brighten lives, we assembled a team of brilliant minds and got to work.
Our team undertook extensive stakeholder engagement through workshops and community meetings to build the strategic framework which informed our direction to create a contemporary and colourful brand identity with people and place at its heart.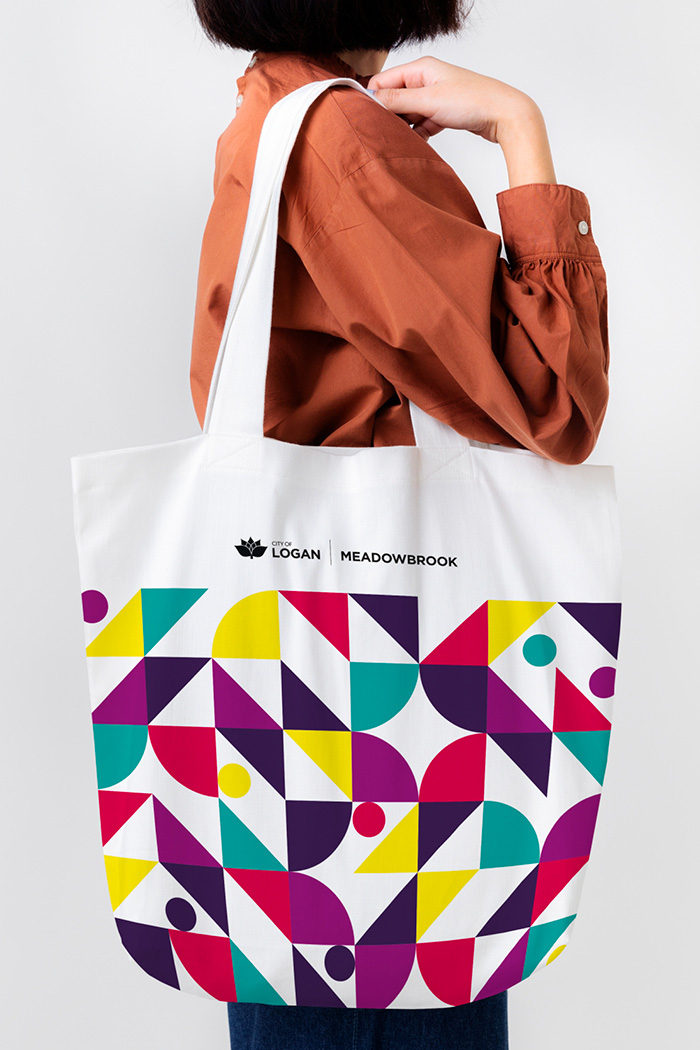 Building the brand
The brand identity is formed of a vibrant colour palette and custom pattern inspired by Meadowbrook's urban landscape, with logos and fonts drawn from the parent brand for a clear association with the City of Logan.