Project Scope
Strategy
Campaign
Photography
Videography
Graphic Design
Industry
Toursim
Retail
Food & Beverage
Marketing
The COVID-19 pandemic changed the world as we knew it. It had a devastating impact on the global economy with tourism, events and hospitality industries being the hardest hit. Visitation and retail spend to Brisbane's South Bank reduced dramatically due to pandemic restrictions. Customer habits, perceptions, expectations, concerns and drivers had all changed as a result. South Bank Corporation engaged Map Creative to develop a strategy to establish a road to recovery.
Our strategy identified new challenges and opportunities which enabled us to position South Bank Parklands as a unique Covid-safe, alfresco dining destination where a sense of escapism could be enjoyed during difficult times. Our creative team produced a campaign through video and photography, across print and digital channels, which presented South Bank's meticulously managed, pristine Parklands and restaurants where friends and family could reconnect.
"Winner of Excellence in Marketing 2021 "

QUEENSLAND RETAIL PROPERTY AWARDS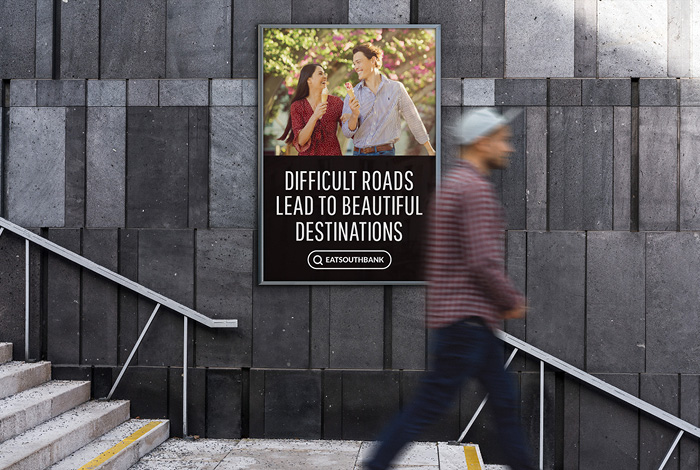 Creative Direction
The campaign headline was tightly packed with evocative messaging. 'Difficult roads' acknowledges the recent challenges we had all experienced. 'Lead to' is a powerful image instilled with positivity – as you feel the winding road leading to new beginnings. And of course, what better way to reconfirm South Bank as a 'Beautiful Destination'.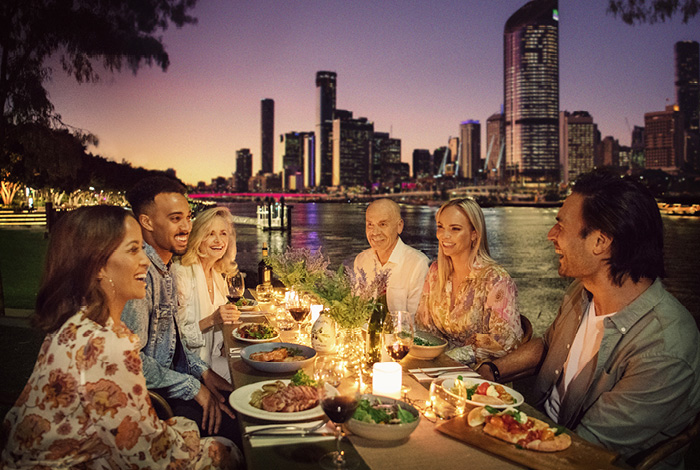 Video & Photography
To present the beautiful South Bank experience, we shot video and photography to highlight the precinct's many stunning spaces from river walks to secluded sanctuaries – all on the doorstep of a wide range of restaurants. At a time when Covid-19 travel restrictions remained, we reminded locals they could enjoy a sense of escapism right here.
Campaign Results
Map Creative managed the advertising strategy and media spend across print, digital and OOH with excellent results.
Increase in Website Views
Increase in Goal Completions