Project Scope
Website Design
Website Development
Brand Evolution
Copywriting
Industry
Property
Construction
Architecture
Map Creative was commissioned by Black Developments, a prestigious house construction company in Brisbane, to enhance their existing brand and design a new website. Black Developments prides itself on delivering high-quality projects without compromising on excellence. With a shared passion for craftsmanship and sleek design, our team and theirs collaborated to create a product that truly embodies Black's remarkable aesthetic.
The website serves as a platform to showcase their stunning projects, incorporating elegant design elements and subtle animations for a refined and sophisticated outcome. In addition, we provided a range of logo options for their sister company Black Building Group, enabling the business to expand its brand presence. From stationery and car signage to building hoarding, every touchpoint was well-considered and beautifully executed.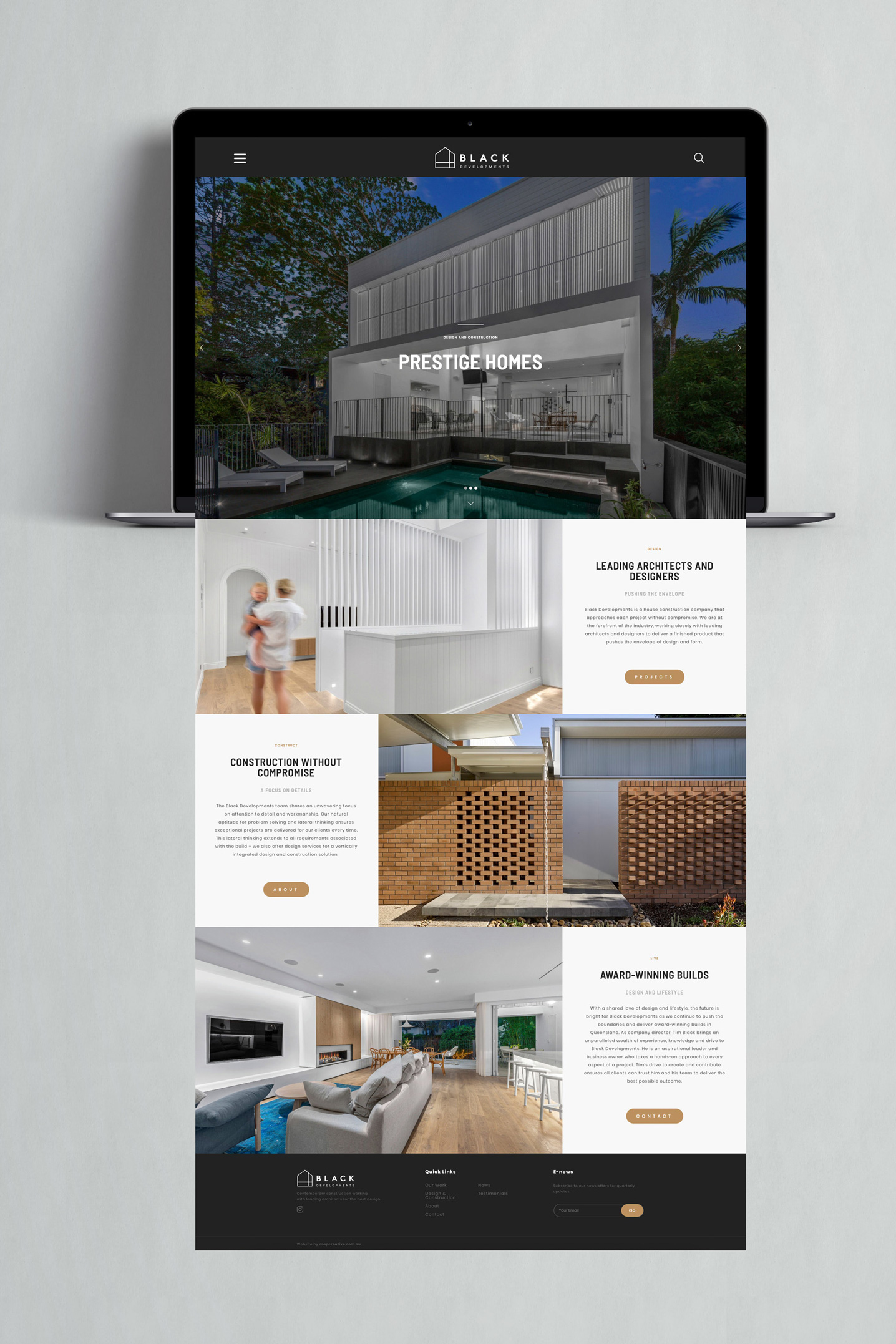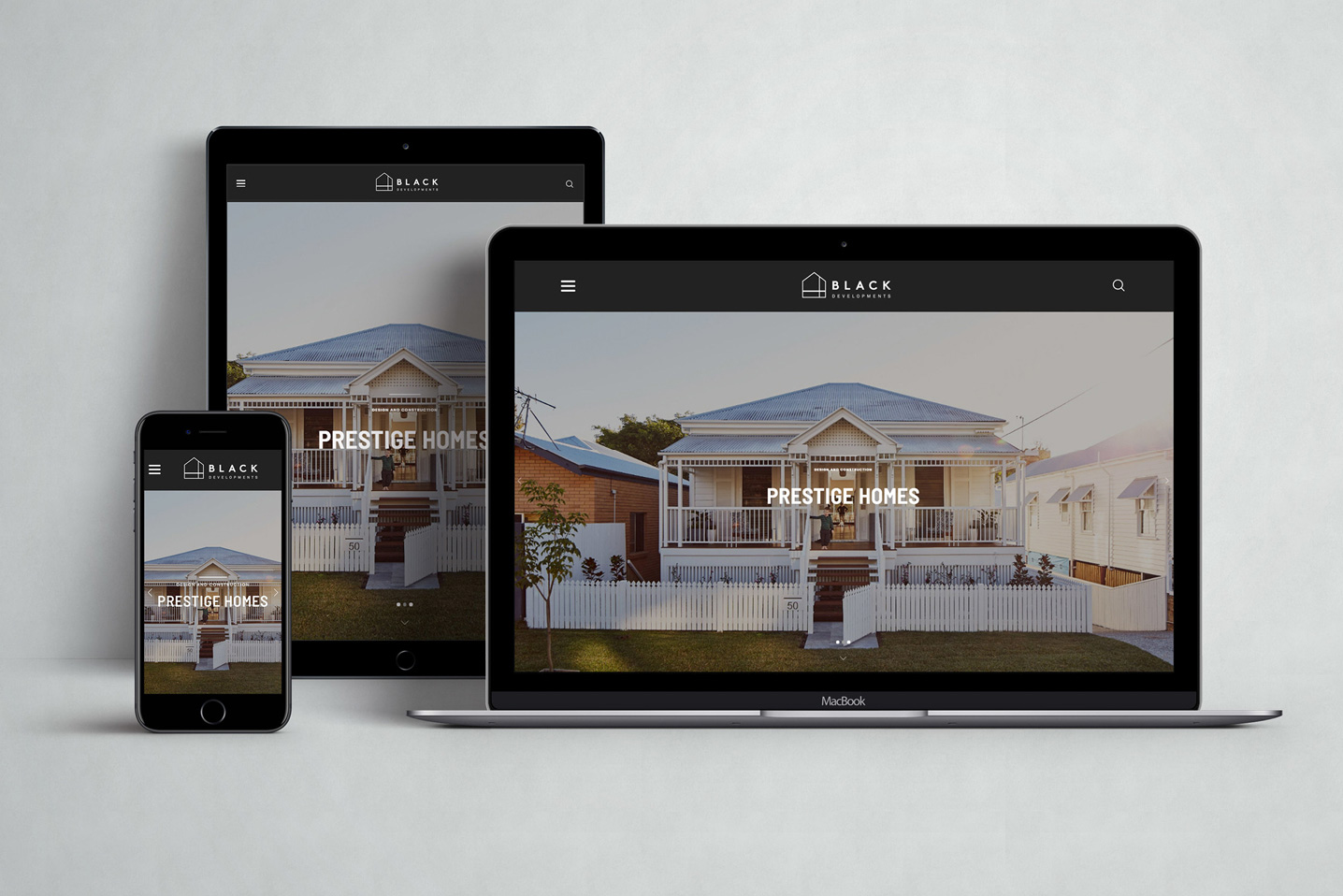 Black Building Group
When Black Developments undertook their business expansion and introduced Black Building Group, we refined their logo to embody the concept of a collective by incorporating multiple instances of their house icon. This approach ensured a steadfast link to the original visual identity, and preserving a sense of familiarity in the aesthetics that clients readily associate with the brand.