Project Scope
Website Design
Brochure Design
Business Cards
Industry
Timelapse
Technology
Photography
As Australia's leading time lapse photography and site monitoring company, Blackbox have unparalleled experience photographing the largest and most challenging mining, construction and infrastructure projects in Australia and the Asia-Pacific region.
We were engaged to redesign their website and develop a suite of brochures to showcase their business to new customers. We approached the project with clean and elegant design principles using striking photography which was reflected across print and digital.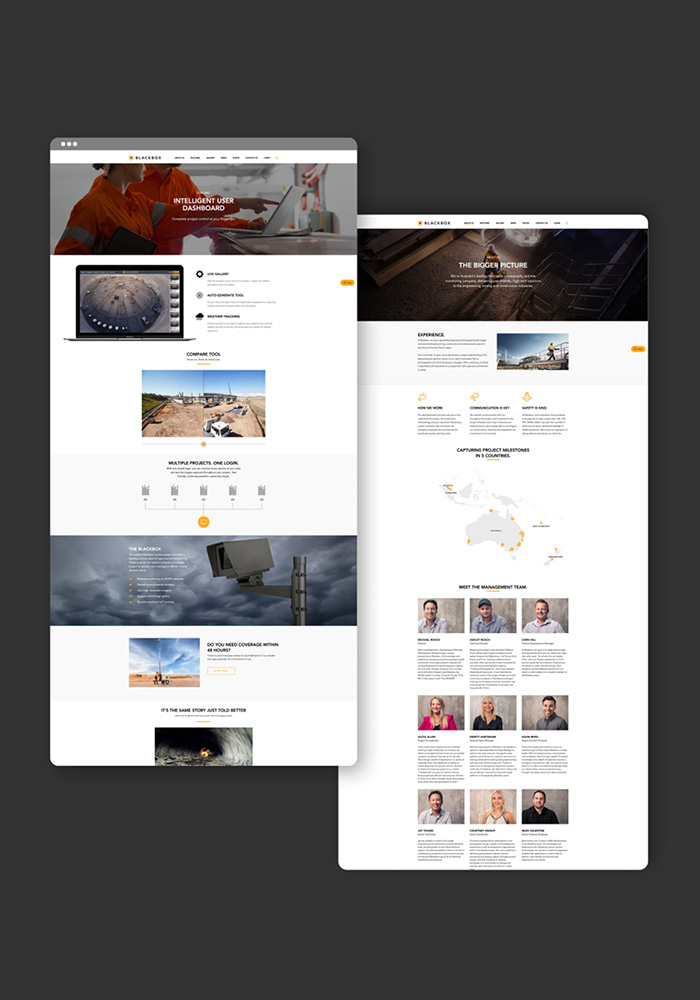 Website Design
As part of our brief to overhaul Blackbox's visual communications, Map Creative produced website designs ready for handover to their web developer. The design organised and present their content to better outline their services and products using intuitive UX design for desktop and mobile.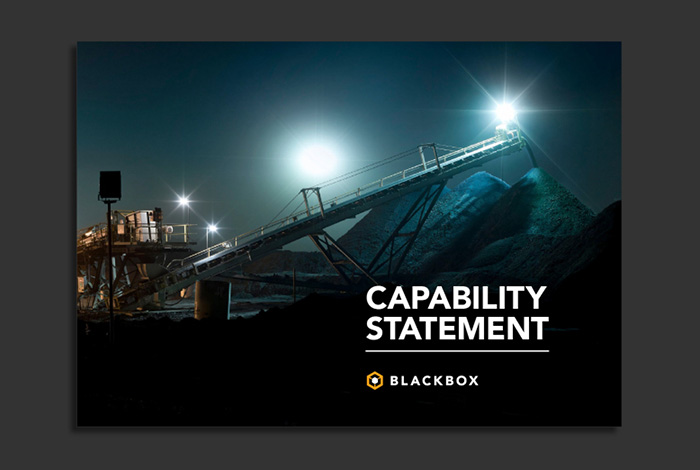 Capability Statement
With new products and technologies coming online, Blackbox was moving into an exciting new phase and engaged Map Creative to design a brochure to showcase their skills, experience and products.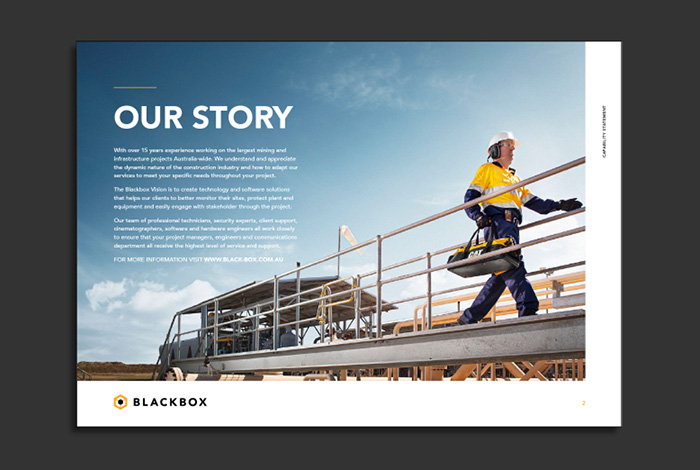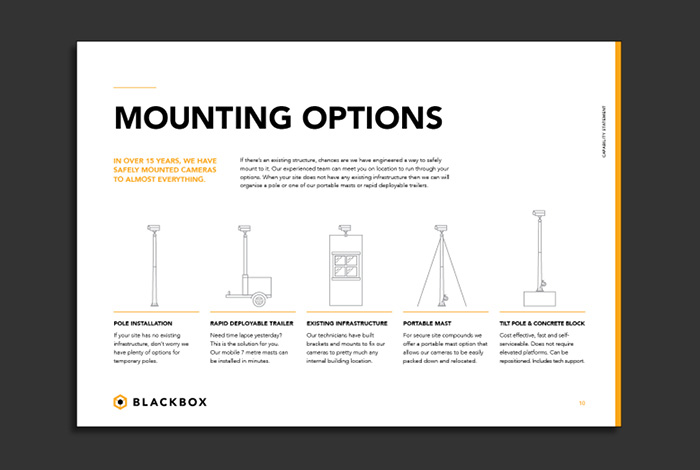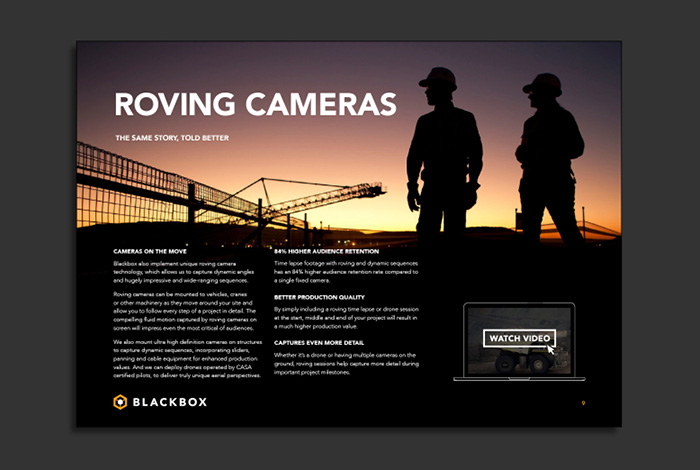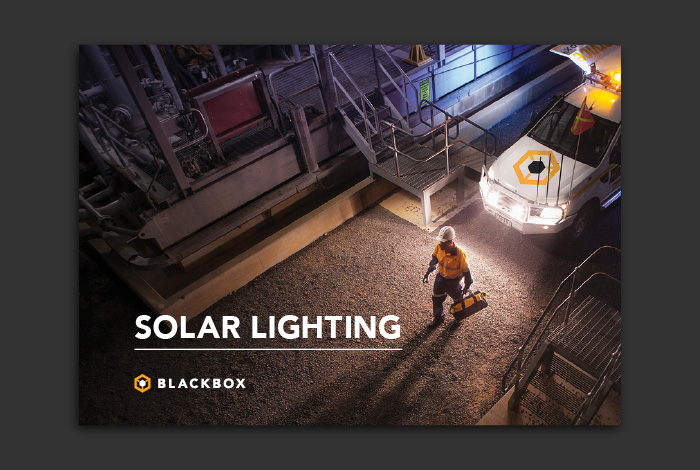 Product Brochure
As Blackbox diversified their product offering to include security cameras and solar lighting, they asked Map Creative to design a suite of brochures to include illustrations of the product specifications.