Project Scope
Design
Development
UX
Industry
Media
Journalism
Government
Publication
As part of the strategy to empower the City of Logan to drive a positive narrative in the media, we designed and developed the Our Logan website and media portal. As an editorial style online publication, Our Logan celebrates the city's diversity and vibrancy by sharing the many positive stories of the people who call this city home.
The website was completely custom built from the ground up and included bespoke features to make it a leader in its field in terms of accessibility standards and design. Our team designed a sophisticated and intuitive website and a suite of EDM's that placed the people of Logan front and centre, as it should be.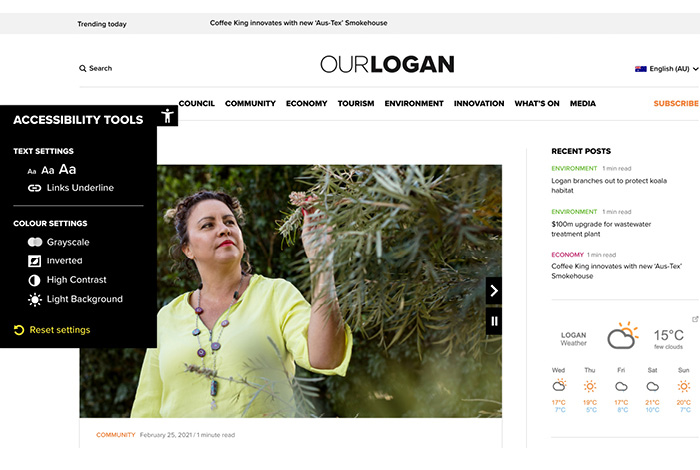 Accessibility Standards
The Our Logan website is for everyone and as such our team designed a site with WCAG 2.1 AA accessibility standards, but we didn't stop there. We upped the game with custom code and design, giving great consideration to contrast, scale, colour, fonts, audio, UI and language to produce a website with the exceptional accessibility standards.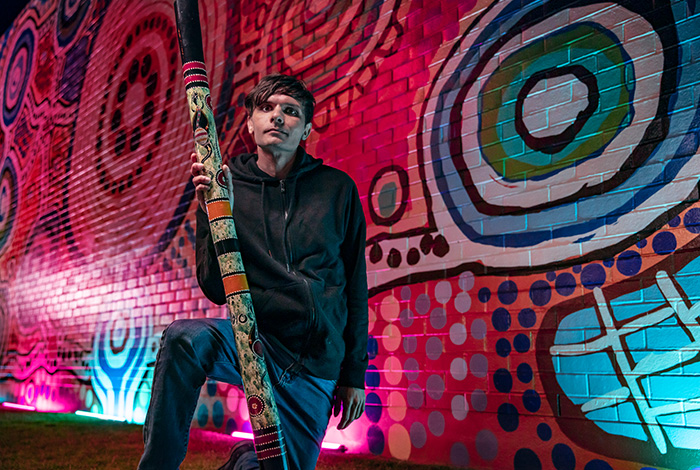 Content
To assist the Our Logan content team, Map Creative developed a handful of articles to help launch the site. Check out articles for traditional owner Shaun Davies and criminal prosecutor turned image consultant Emma Willmann.